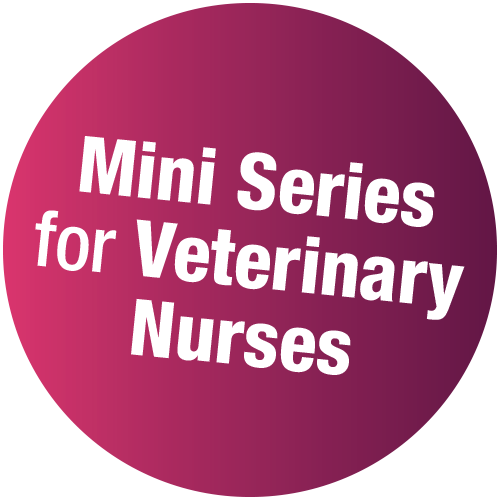 Join Nicola Lakeman MSc BSc(Hons) RVN CertSAN CertVNECC VTS(Nutrition) for three 2-hour online sessions
Comprehensive notes to downloaded
Self-assessment quizzes to 'release' your 8 hours CPD certification (don't worry, you can take them more than once if you don't quite hit the mark first time)
A whole year's access to recorded sessions for reviewing key points (and in case you miss a live session!)
Superb value for money – learn without travelling
Watch the live events or the recordings on your iPad!
Programme
Session 1: Wednesday 28th February 2024   2pm-4pm (UK time)
Endocrine Challenges
Discussion of endocrine cases, looking at diabetes, Addison's, Cushings, thyroid (hyper and hypo), hypertension in cats and calcium imbalances. We will be looking at individual challenging cases and the medical nursing, diagnostic testing and treatments surrounding the cases.
What you'll learn:
Treatment regimens for Addison's disease
Covering use of different insulins and medications for diabetic cases
Use of continuous rate infusions for diabetic ketoacidotic patients
Session 2: Wednesday 13th March 2024   2pm-4pm (UK time)
Infectious Challenges
Discussion of infectious challenging cases; including gastrointestinal (V+D cases),respiratory cases, Parvo virus, Leptospirosis, FIP, FeLV, FIV. We will be looking at diagnostic testing and treatment protocols.
What you'll learn:
Nursing infectious respiratory patients (nebulisation regimes for delivery of treatments)
Diagnostic testing and nursing of leptospirosis patients
Nutrition for gastrointestinal cases including semi-elemental and micro-enteral feeding
Session 3: Wednesday 27th March 2024   2pm-4pm (UK time)
Chronic Medical Challenges
Discussion of chronic conditions that we see in medical nursing: including: Renal Failure, Cardiac, Liver, Pancreatitis, Triaditis, arthritis (and chronic pain management) and blood disorders.
What you'll learn:
Tube feeding
Pain management
IMHA cases
The price includes all 3 sessions, notes and quiz – 8 hours of CPD
*No traffic jams, accommodation hassles, pet or childcare, rota clashes, locum fees ……….. just great CPD and a valuable ongoing resource.
Call now to reserve your place

0151 328 0444