MS184 Feline Ophthalmology Mini Series
£397.00 (+VAT)
12 months access to recordings and course materials is included. Please note that these are webinar recordings and not live events. Full details on how to access the Mini Series will be emailed to you.
Call now to reserve your place

0151 328 0444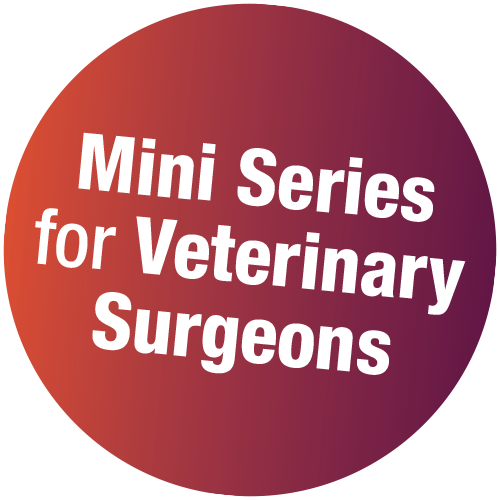 Join Claudia Busse Dr.med vet., MRCVS, CertVOphthal, DipECVO for three 2-hour online sessions
Comprehensive notes to downloaded
Self-assessment quizzes to 'release' your 8 hours CPD certification (don't worry, you can take them more than once if you don't quite hit the mark first time)
A whole year's access to recorded sessions for reviewing key points
Superb value for money – learn without travelling
Watch the recordings on your iPad!
Programme
The ophthalmic examination and recognising ocular emergencies
The first session will cover the ocular anatomy as well as the process of the ophthalmic examination with a focus on cat specific aspects and additional diagnostic test. Furthermore the most common and most serious emergencies are described and the participants will learn how to recognise them and why and which urgent treatments are recommended.
What you'll learn:
Ophthalmic equipment
Sequence of an ophthalmic examination
Feline specific considerations
Additional diagnostic tests and when they are indicated
List of ophthalmic emergencies
Recognition of ophthalmic emergencies
Recommended management
Prognosis and treatment goals
Session 2
Eyelid and ocular surface disease in cats
Diseases affecting the eyelids and ocular surface will be discussed including eyelid abnormalities, conjunctivitis, corneal defects and corneal sequestrum. Diagnostic tests, medical and surgical treatment options will be described.
What you'll learn:
Diseases of the eyelids: agenesis, entropion, traumatic injuries, neoplasia – diagnosis and management
Diseases of the ocular surface, including conjunctivitis (infections, allergic etc), corneal disease (chronic keratitis, corneal ulcers, cornea sequestrum, eosinophilic keratitis) – diagnosis and management
Differential diagnoses and work – up
Treatment and prognosis
Realistic treatment goals
Session 3
Intraocular disease in cats
A wide range of intraocular conditions will be discussed including uveitis, cataracts, glaucoma intraocular neoplasia and changes of the fundus. Candidate will learn to recognise these conditions and how to manage a number of conditions as well as be advised when referral to a specialist hospital may be indicated.
What you'll learn:
Diagnosis and management of uveitis
Diagnosis and management of intraocular neoplasia (melanoma, lymphoma, other)
Diagnosis and management of cataracts and other lens disease (lens luxation)
Diagnosis and management of glaucoma
Diagnosis and management of hypertensive retinopathy and other funds changes
Ocular manifestation of systemic disease
The price includes all 3 sessions, notes and quiz – 8 hours of CPD
*No traffic jams, accommodation hassles, pet or childcare, rota clashes, locum fees ……….. just great CPD and a valuable ongoing resource.
Call now to reserve your place

0151 328 0444