MS287 – Focus on Feline Dermatology
£397.00 (+VAT)
Join EBVS European Specialist in Veterinary Dermatology Dr Debbie Gow for three 2-hour sessions. Includes 12 months access to all of your course materials.
Call now to reserve your place

0151 328 0444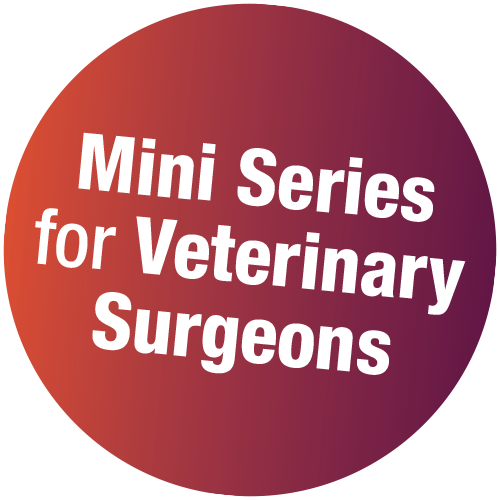 Join Dr Debbie Gow BVM&S VN PhD Dip.ECVD FHEA FRCVS for three 2-hour online sessions
Comprehensive notes to downloaded
Self-assessment quizzes to 'release' your 8 hours CPD certification (don't worry, you can take them more than once if you don't quite hit the mark first time)
A whole year's access to recorded sessions for reviewing key points (and in case you miss a live session!)
Superb value for money – learn without travelling
Watch the live events or the recordings on your iPad!
Programme
Session 1: Friday 1st November 2024   2pm-4pm (UK time)
Feline autoimmune skin disease
Autoimmune skin disease in the cat is less common than in the dog. The most commonly noted condition in the cat is pemphigus foliaceous which can differ in its presentation compared to dogs. This course will focus on PF and will describe the clinical signs/presentation, investigation, diagnosis and management of these cases.
What you'll learn:
Learn about the most common feline autoimmune skin diseases
Learn how to recognise them
How to investigate
What treatment options do we have for cats
Session 2: Friday 15th November 2024   2pm-4pm (UK time)
Feline infectious causes of skin disease
This course will focus on three main areas of infectious, causes of skin disease in the cat – fungal (dermatophytosis), bacterial (mycobacteria) and viral (herpes and calicivirus). Each area will be discussed in terms of investigation, diagnosis and management of cases.
What you'll learn:
Infectious causes such as fungal, bacterial and viral cases of skin disease in the cat
What features can we use to help us recognise these
Investigations of dermatophytosis, mycobacteria and feline herpes and feline calicivirus
A discussion on options available to treat these conditions will also be discussed
Session 3: Friday 29th November 2024   2pm-4pm (UK time)
Feline atopic skin syndrome (FASS)
This commonly noted skin disease of cats can induce a range of lesions. The common presentations and the main conditions to ruled out will be discussed and highlighted. Steps required to make a diagnosis will be set out in a clear and logical manner. This will also include discussion on how to rule out a food hypersensitivity and best approach environmental allergy testing (serology and intradermal). Management of these cats with FASS will be discussed and will include allergen specific immunotherapy.
What you'll learn:
What is feline atopic skin syndrome
What are the clinical signs and presentations
Investigation and diagnosis
Management of FASS
The price includes all 3 sessions, notes and quiz – 8 hours of CPD
*No traffic jams, accommodation hassles, pet or childcare, rota clashes, locum fees ……….. just great CPD and a valuable ongoing resource.
Call now to reserve your place

0151 328 0444